Electric Safety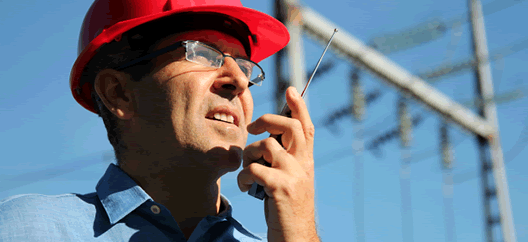 Beware of Downed
Power Lines
In the aftermath of a storm, be aware of hazards presented by downed power lines. These lines can carry an electric current strong enough to cause serious injury or even death. Know what to do if you come across a low or fallen line.
Overhead Power Line Safety on the Job
Contact with overhead power lines is the leading cause of electrical fatalities for agricultural workers. Follow these safety tips to keep yourself and your co-workers out of danger.
Overloaded Electrical Circuits Increase Fire Risk
Lower your risk of electrical fire by making sure you are not overloading your electrical system. Overloaded electrical circuits are a major cause of residential fires.
Give Your Home an Electrical Safety Checkup
Use this checklist to ensure that you can identify and correct potential electrical hazards around your home.
Test Before You Touch
Every year, thousands of workers are injured or killed by circuits they thought were safely turned off. Simply shutting off the power is not enough. Hazardous conditions can still exist. Make sure to always TEST BEFORE YOU TOUCH.