Oil and Gas Advisory Committee
The Oil and Gas Advisory Committee was established in 1982 by Kansas statute 55-153. The committee is composed of 12 members from specified organizations, agencies and interests outlined in the statute.
The committee meets quarterly and upon the call of the chairperson. The role of the committee is to review and make recommendations on oil and gas activities, including but not limited to, current drilling methods, geologic formation standards, plugging techniques, casing and cementing standards and materials and all matters pertaining to the protection of waters of the state from pollution relating to oil and gas activities.

Oil and Gas Advisory Members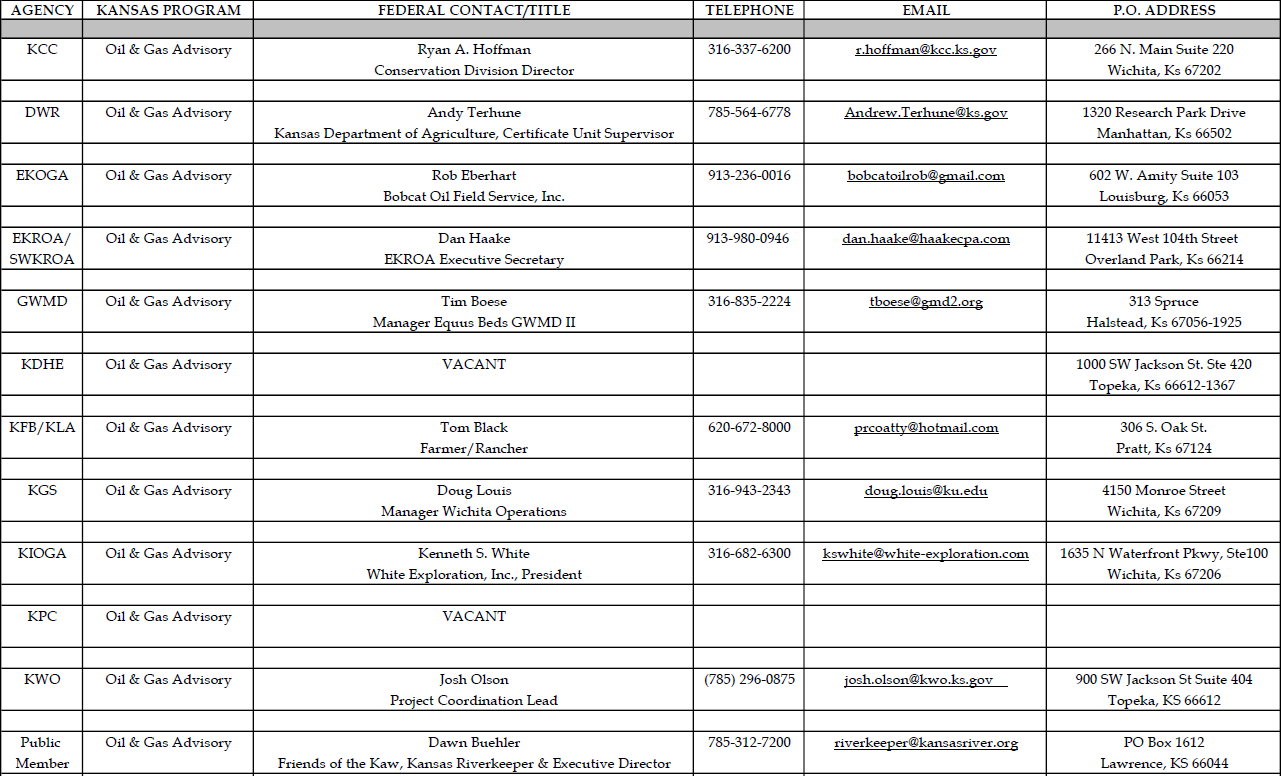 2021 Oil and Gas Advisory Meeting Schedule
June 2
September 8
December 8
Time - 10 a.m. Central Time
Location - KCC Conservation Division Office, 266 N. Main St., Suite 220, Wichita, KS.
Meetings are open to the public.